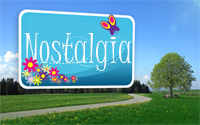 Do you remember the time of
Peoples Power Revolution
? A mass street prayerful demonstrations that occurred in 1986? This Nostalgia shared to you happened a month before the Peoples Power Revolution know as the Edsa Revolution of today.
Yes, I certainly remembered those times because it was the time that our village was covered by military and
NPA
's (New Peoples Army) was hiding in the land of inhabitants people. They even put landmines and villagers were afraid.
I was 7 years old and was playing in our garden with my sisters and brothers when landmines cracked near our village and then we heard a series of explosion. We ran into the house and started crying and looking for our father where he is. When father arrived the series of blast never stop. We thank GOD at those time he was already home .Then we were called by our father to go under our house where he made a shelter (well) that we can able to hide. But my grandmother who was a bedridden was left upstairs and keep shouting for help.
As I remember it was a 3 hours blast, with a tank of war and helicopters, military that shouting. Houses was burned and some villagers was dead. We were very fortunate that the tank of war fell off facing to the sea otherwise all the houses and the people including as is dead. After the war, scout ranger visiting from one house to another. Asking if we hide rebels at home. Innocent men was tortured and abused by military because they thought they were members of NPA. When they came to our house, they asked my mother if she want to die? My mother answered "NO, Sir, I still got small children" Lucky they didn't tortured my father.
A day after the war, we were warned to move out because it might be injurious. So, we went to our neighboring village far from the explosion but after 3 days we came back. It was quiet then , and we tried to live into a normal life without fear, but Grand Mother still shocked, she never eat, never drink, and after 10 days she died.
Since then, we grew up with the fear of gunfire, stranger people and military. But we were grateful that despite the events he gave us life and a chance to live and see the beauty of the world.
Now, if we discuss the events there, we laugh because were hiding in a well and we felt sad when we remember the experience of a child behind a pole crying because her grandparents was shoot and the house was burned. I can't really imagine how she cope such terrifying incidents of her life. We were not friends but I heard she in America now and live a happy life with her friends and family.
For more Nostalgic Stories, click the button above